Make your friends smile! Refer them to Chase Orthodontics! 
Friends need healthy smiles too! Balanced teeth are cleaner, and healthier and, smile more! Our best smiles are referred by our best smiles!
We'll all be smiling when you refer to our office: you'll receive a $50 statement credit for anyone* you've referred who starts treatment! (*New patients to our practice who start Phase I or Comprehensive Orthodontic treatment.  No cash value.)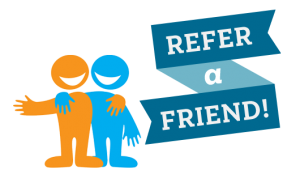 Smiles are contagious!
Contact our office for more information