You can't handle the tooth…but, as tooth handling experts, we can!
DIY Trend
According to a report on Good Morning America, the use of DIY braces is on the rise.  Some common tools used in at-home teeth straightening attempts include rubber bands, dental floss, fishing line, paper clips or other materials, according to the American Association of Orthodontists. Recently, videos featuring amateur tutorials on how to straighten your teeth at home have also surged in popularity on social media. Orthodontists caution that, not only are these methods ineffective, they can cause extensive, and in some cases irreparable, damage.
Choose a Certified Orthodontist
The goal of good orthodontic treatment is to create a healthy, beautiful smile that will last a lifetime. Shortcuts not only do not work, they cause real damage.  The AAO cautions that, whether you're considering clear aligners or traditional braces, only seek treatment under the direct supervision of a certified Orthodontist.
All orthodontists are dentists, but only 6 percent of dentists are orthodontists. Orthodontists receive two to three years of specialized education beyond dental school and are specialists in straightening teeth and aligning the bite. The chart below outlines the difference between a general dentist and an orthodontist.   "Only an orthodontist has the training, the experience, and the treatment options to give you your best smile."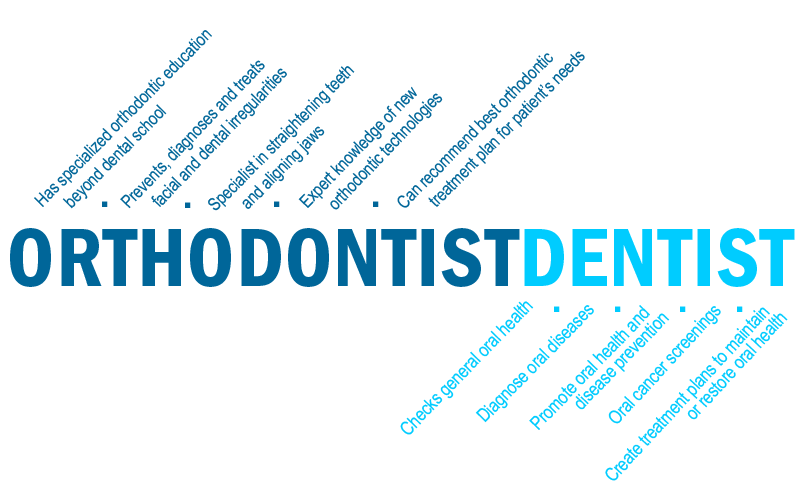 About our Practice
Here at Chase Orthodontics, our talented & highly educated team is led by Dr Jonathan Chase. Dr. Chase has been an orthodontist for more than 20 years. He received his training at New York University College of Dentistry, and Boston University Goldman School of Graduate Dentistry. He was recently voted Top Dentist in Orthodontics in Boston Magazine's Top Dentist issue!
Dr Chase and the team take advantage of Continuing Education courses to keep current with the constant advances in Orthodontics. Chase Orthodontics provides outstanding orthodontic care with a professional and caring team!
Schedule a Complimentary Consultation!
If you are considering Orthodontic Treatment for your child or yourself, come in for a complimentary consultation. We will review your health history and provide a complete oral exam, including x-rays, to determine if treatment is necessary. Dr Chase will review his recommendations with you and will help you create a customized treatment plan. Call 781-438-2100 today, or contact us online to schedule an appointment!